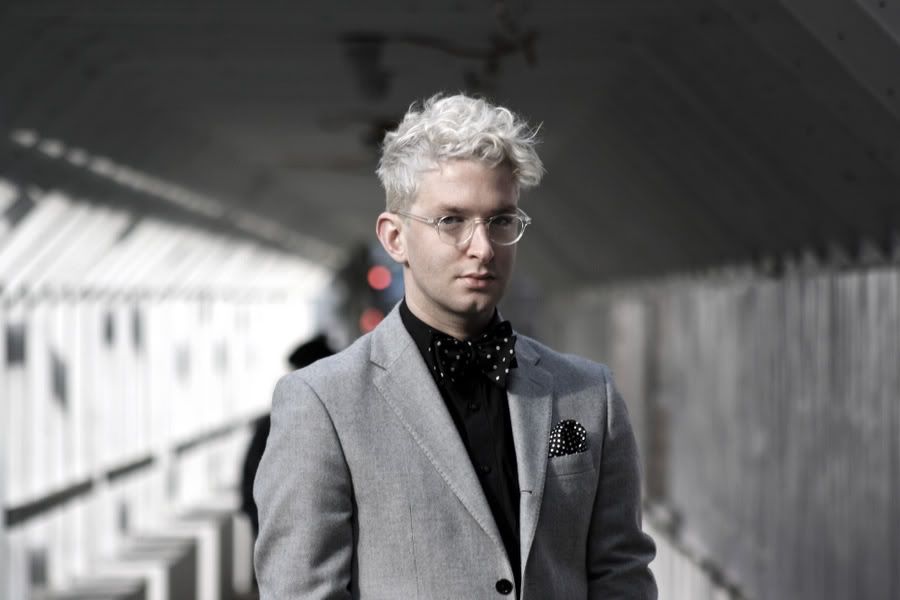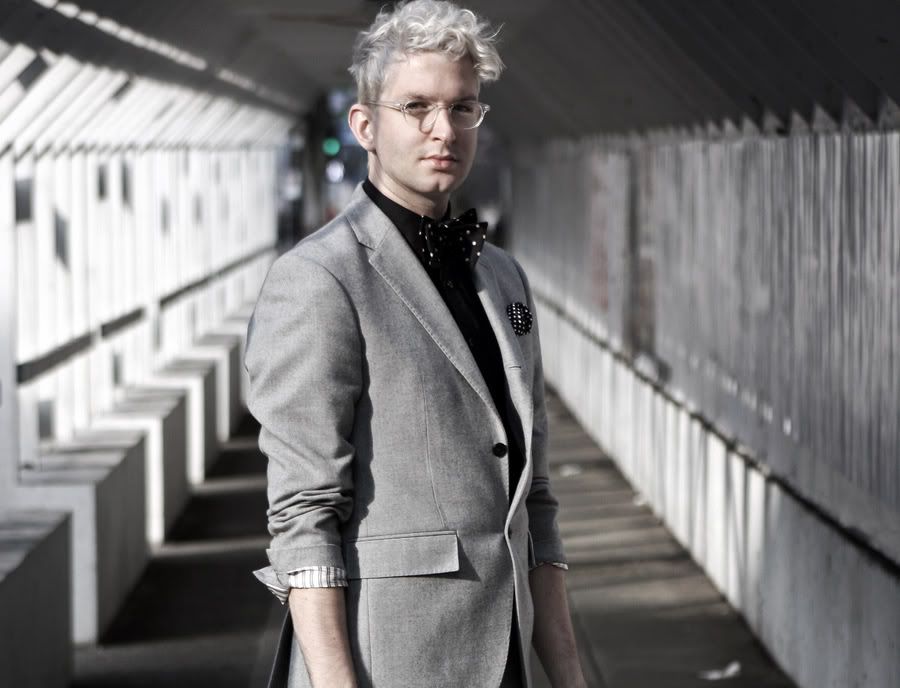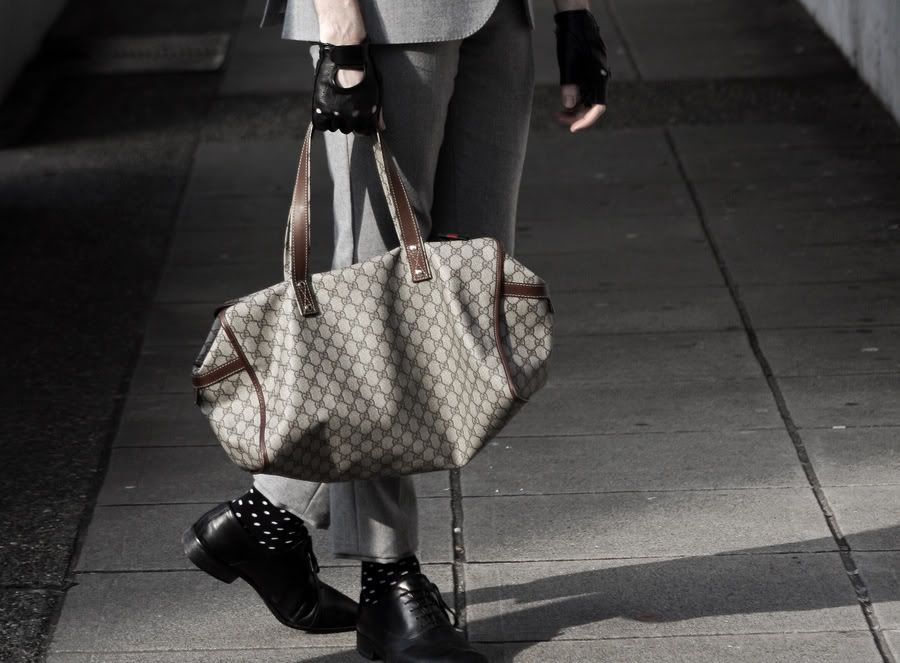 Suit: Tailored
Club Monaco
, Socks:
Happy Socks
, Bowtie:
Club Monaco
, Pocket Square:
Club Monaco
, Shoes:
Kenneth Cole New York
, Bag:
Gucci
, Deerskin Gloves:
Online
, Shirt:
Ralph Lauren
Another outfit post of self-absorbed/vapid
ME.

Malibu Ken has never looked so good.

And just for the record, I was doing the polka-dot outfits long before Thom Browne Spring/Summer 2010 came along.
To Vote for this outfit click the Lookbook icon in my sidebar and "Hype" me!

Q&A with The Haute Bitch



How would you describe your style?
Constantly ever changing and growing with my personality and current fashion.

Top 5 designers?
In no particular order. Prada, Vivienne Westwood, Rad Hourani, Alexander McQueen, and Gucci.

Least favourite designer?
Christian Audigier. Then again, I wouldn't even consider him a designer.

What would your stripper name be?
Miss Annie Rexic.

What 3 things would you take if you were stranded on a deserted island?
An army of extremely attractive men to cater to every beck & call, peroxide and toner for my white locks, and my very own personal hair stylist and boyfriend Calvyn.

What trend for men are you SO over?
Guys who still insist on popping the collar on their polos. I think I just threw up in my mouth thinking about it. Please stop, bro.

Splurge on:
Classic designer pieces - including shoes, bags, and accessories.

PS. The Haute Bitch is now available in 8 different languages! To translate, click your countries flag in my sidebar.


You likies?