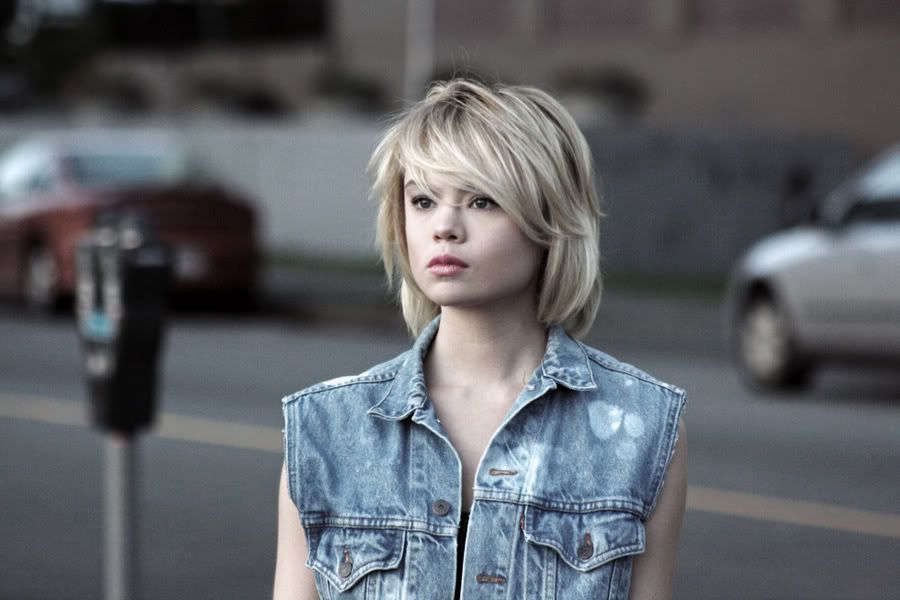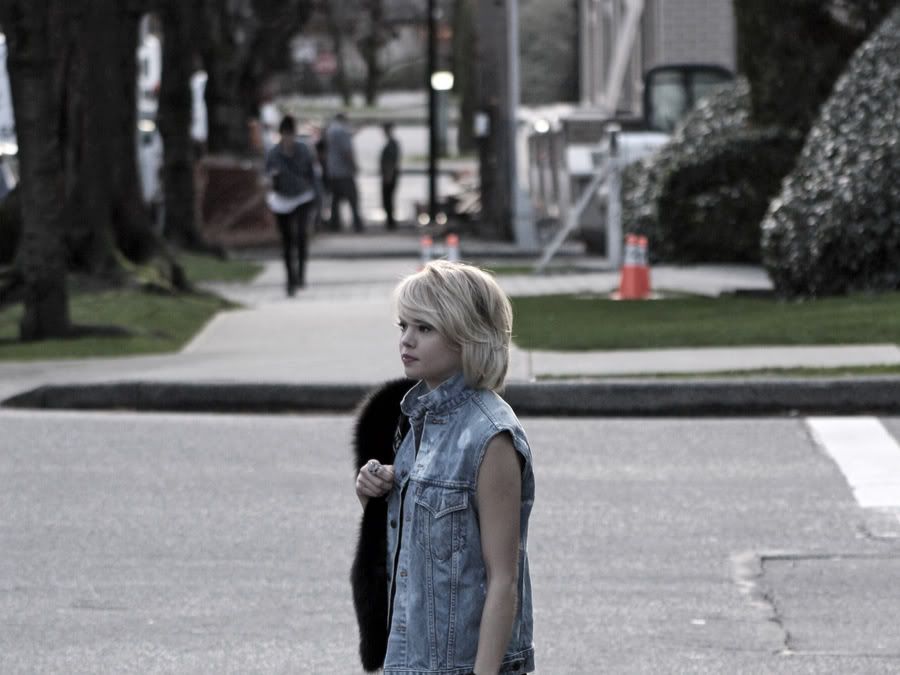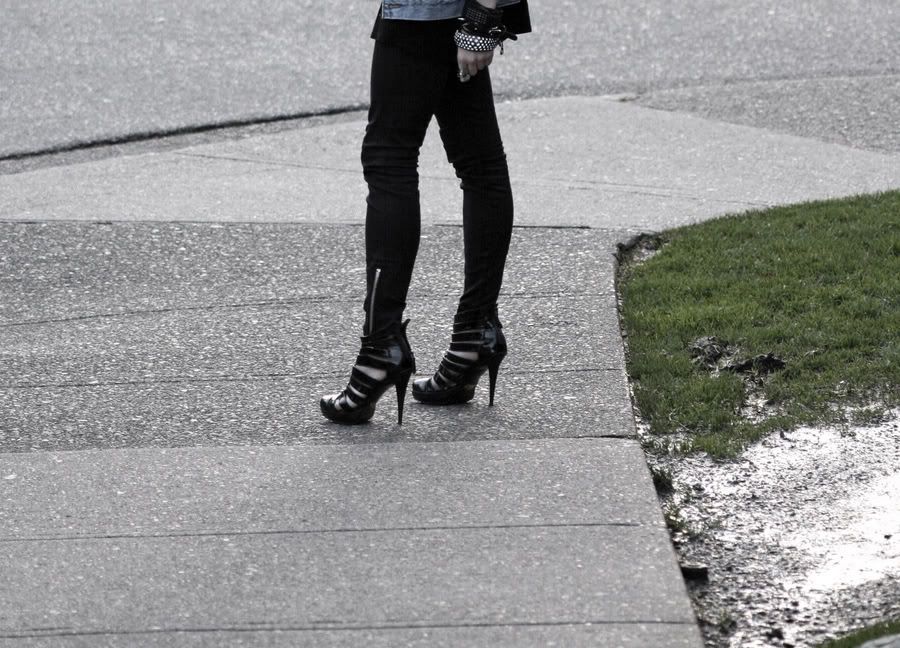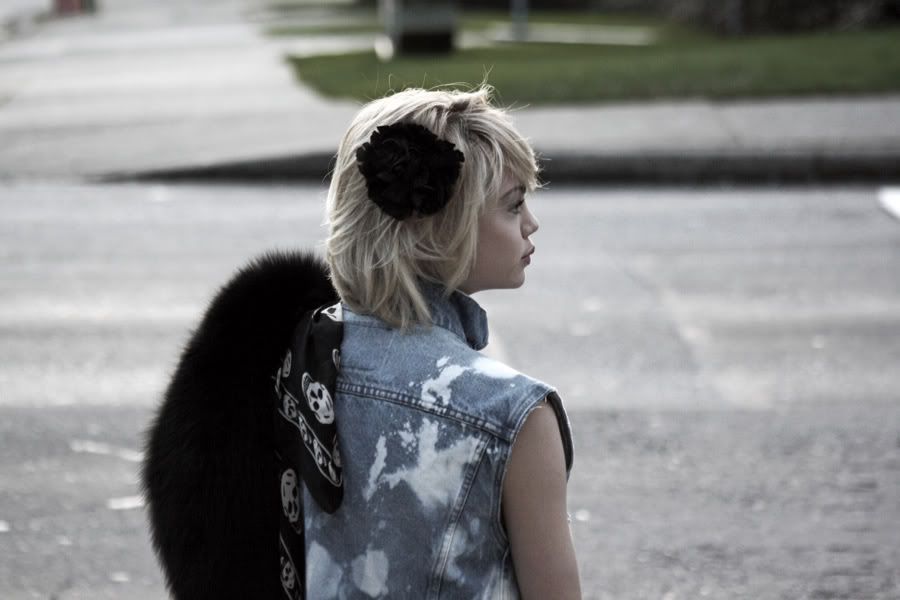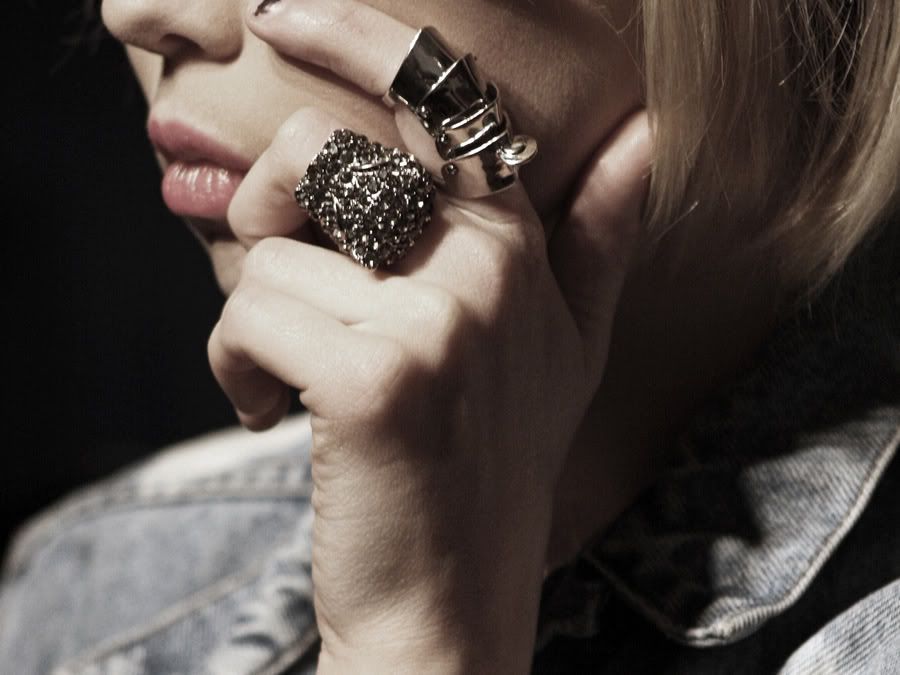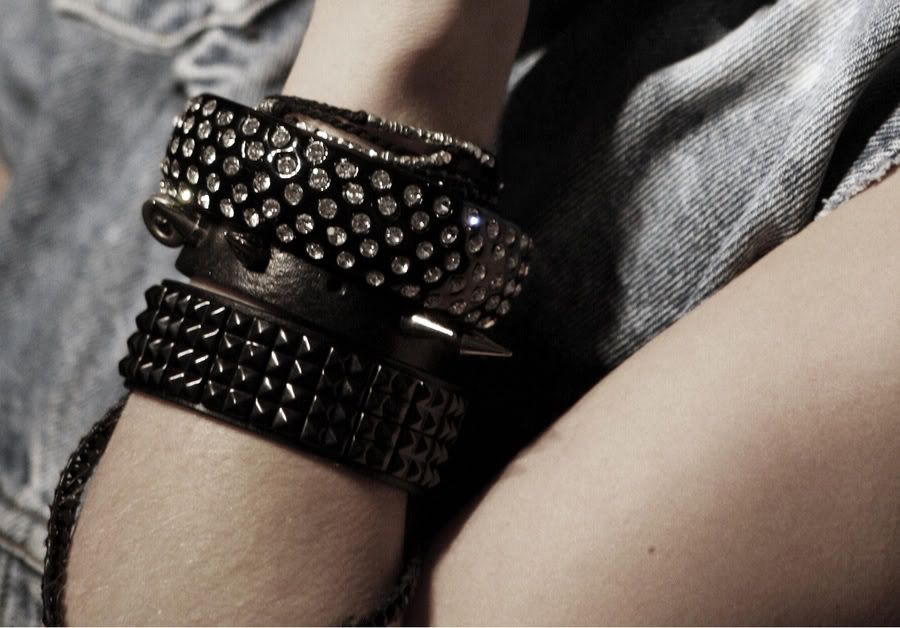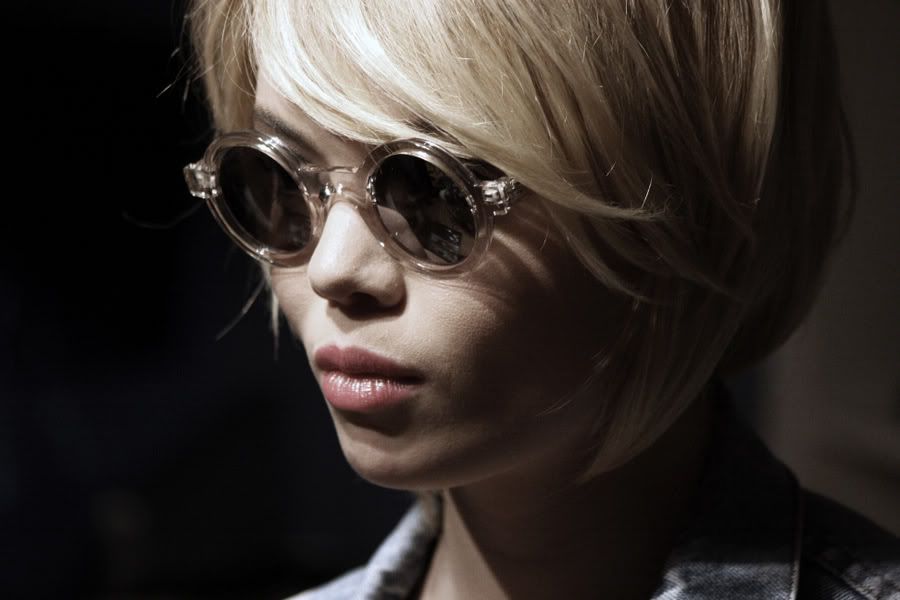 What she's wearing
Leggings: Jeggings, Shoes: Browns, Tank: Alexander Wang, Vest: DIY Levi's, Scarf: Alexander McQueen, Fur: The Haute Bitches, Sunglasses: The Haute Bitches, Armour Ring: Vivienne Westwood, Panther Ring: Club Monaco, Bracelets: Club Monaco, Ebay, Aldo.
Photography: The Haute Bitch
Styling: Samantha and The Haute Bitch
Make-up: Samantha
Hair: Calvyn Cass
Meet Samantha, an Alexander Wang loving personal shopper co-ordinator at Holt Renfrew. Aside from being a pretty face, Samantha is a very talented stylist, model, and synchronized swimmer who competed for Team Canada! Chances are you've probably seen her stomping around in 6" pumps throughout the streets of downtown Vancouver. I don't think you could forget a face and style as gorgeous as hers. Which is why she is my Hautest Bitch. Being the Haute Bitches we are, 2 people came up to us during the photo shoot to ask if they could have their picture taken with us. Weird, right? I guess I don't blame them, I mean I'm kind of a big deal...
Like Snookie
.
The jean vest used in the photo shoot was actually a mistake DIY that actually turned out for the better. It was a levi's blue jean jacket purchased at Value Village for 9.99 that magically turned into a bleach blotched vest after my boyfriend accidently spilt bleach all over it and I chopped off the arms. If you're wanting to DIY, here's the proper way. You'll need an article of denim clothing and bleach. Bunch the denim up into a ball, wrap elastic bands around the entire thing and let sit in bleach mixed with water until you get the lightness you wish to achieve. Wash off the excess bleach and let sit overnight. Done. Easy.
PS. If you didn't already notice, those are the Alexander Hi-tek sunglasses I posted about 3 weeks ago! They finally came. So haute.
Q&A with Samantha
Describe your style.
I love wearing lots of black and white, classic pieces mixed with trendy.
What item of clothing are you wearing the most right now?
Joe's Leggings(Jeggings) in black denim. They're so functional. You can dress them up or down, with a t-shirt, blazer, or a dress. Amazing!
Next Purchase?
Elizabeth and James coloured pumps.
If you could inherit a celebrities wardrobe, who's would it be?
Leighton Meester. Hands down. She's the "it" girl in my eyes and people often underestimate her.
Latest splurge?
Black Alexander Wang men inspired oxford shoes with a wooden heel.
Favourite designers?
Karl Lagerfeld, Marc Jacobs, Phillip Lim, Helmut Lang, and Balenciaga.
What would you never wear?
A pair of leggings without a long enough top to cover at least half of your bum!
3 essential wardrobe pieces?
White t-shirt, black skinnies, and the highest heels you can find to stomp around town in.