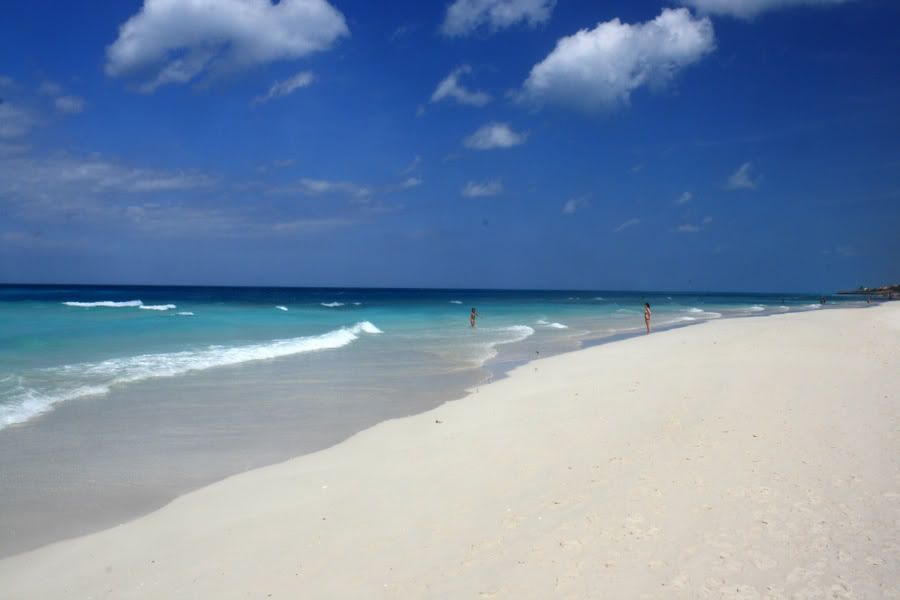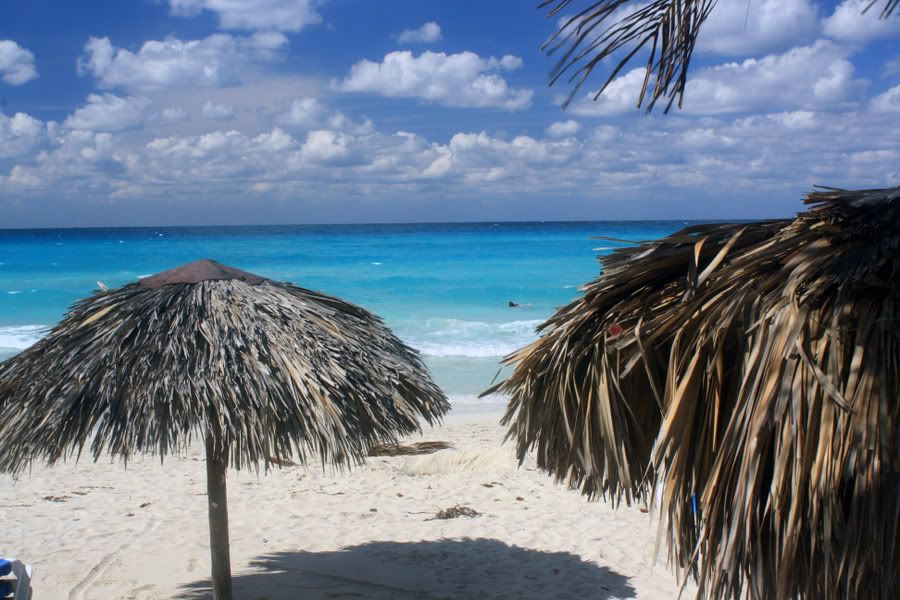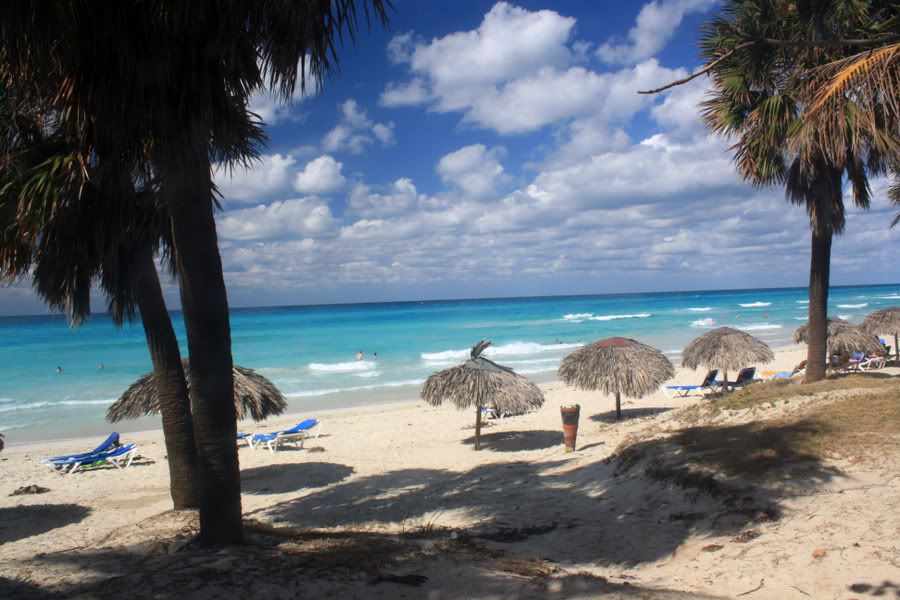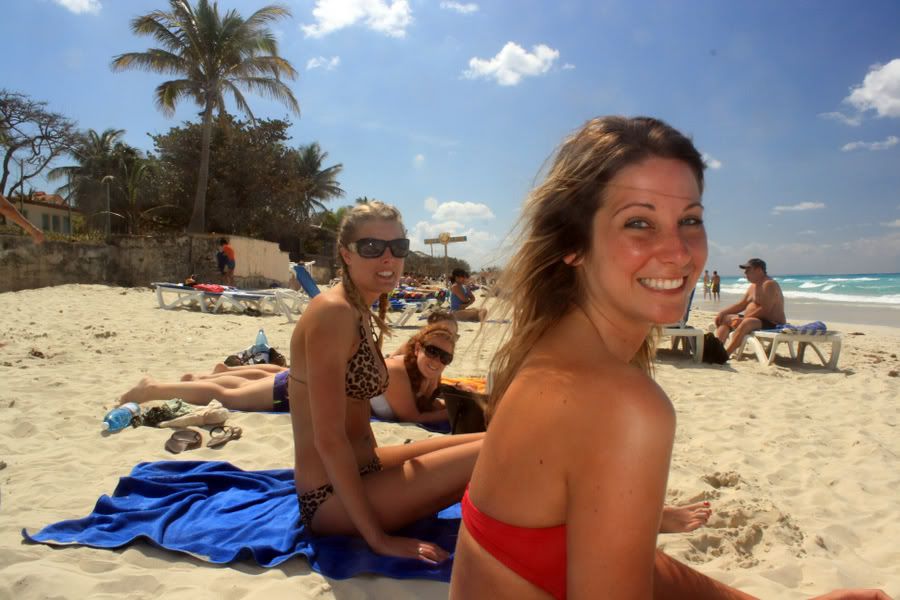 Spotted. Niki from
A Haute Mess
looking super cute and fresh faced with her haute entourage. How random is that? Two Vancouver bloggers on the same flight, staying at the same hotel, and on the same beach? I think I might have a stalker. Jk! Love you Niki.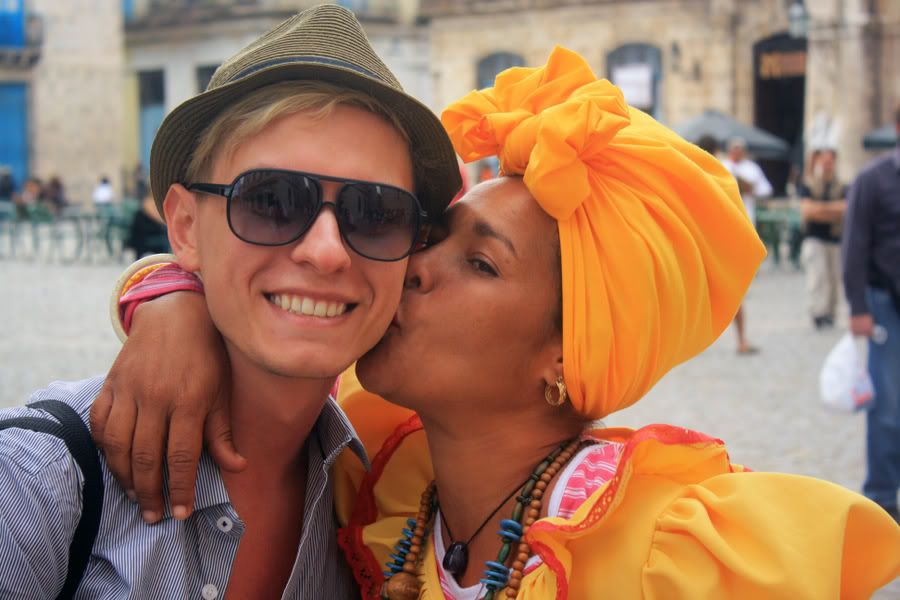 What He's Wearing
Shirt: Digusting Hawaiian Print, Shorts: A Disgrace, Sandals: Barf
What I'm Wearing
Sunglasses: Ray-Ban, Shirt: Club Monaco, Tank: American Apparel, Shorts: DIY, Sandals: Havaianas
What NOT to wear on vacation. The Hawaiian shirt was bad enough, was it really necessary to top it off with matching shorts? At least he had the courtesy to stop me from puking by not wearing socks with sandals. Next to this disaster is ME! I like to keep my style effortless and comfortable when I'm on a tropical vacation. Little maintenance but still stylish.
I hope you guys enjoyed all my pics from my 8 day trip to Varadero/Havana. Next trip - VEGAS for my friends Stagette this coming June.