I tend to travel light, which is why I only carry the absolute essentials on a daily basis. 1/2 a pound of
Whitney Houston
approved cocaine - we don't do crack, crack is
CHEAP
. A bag of Britney Federline approved Tostitos. A 9.5 inch dildo. And diamonds.
Did I mention I only carry the essentials?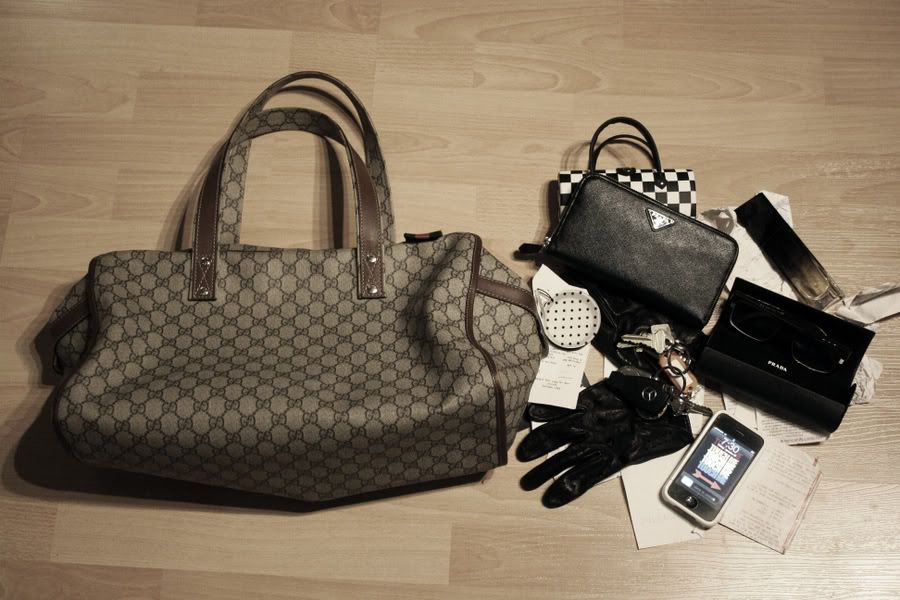 You didn't think that's actually what I carry with me, did you? If you did, I'm surprised you actually had the ability to finish reading that paragraph you idiot...
I kid I kid!
I'm sure you can tell from my chaotic array of receipts and designer goods that my life mainly consists of shopping. And when I'm not shopping I'm probably napping. What else do I do? Remember that
6'4 platinum blonde boy
in the park, running around in circles screaming "Vroom! Vroom! I'm an airplane!"? Yeah, that's me.