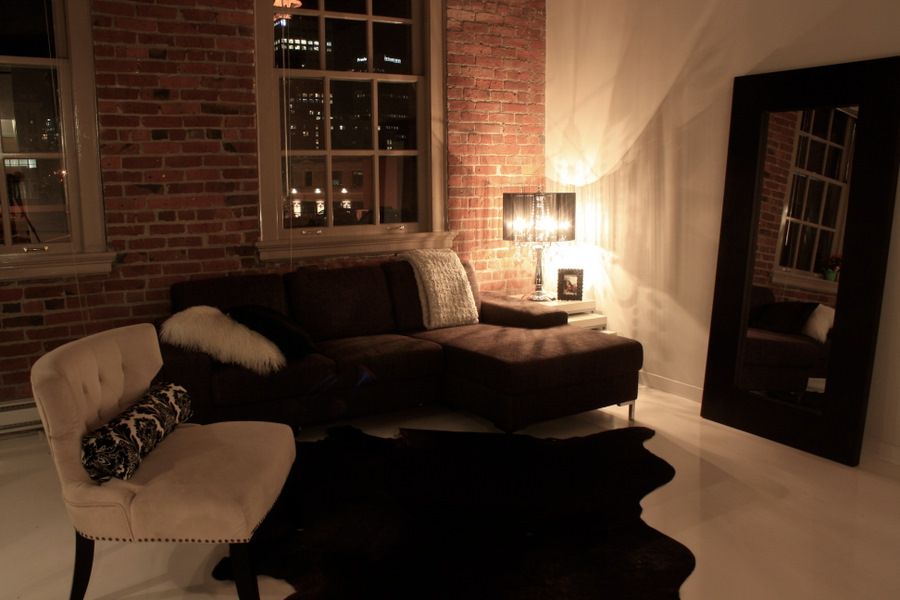 Yes, that's our dishwasher!
Hello boys and girls and welcome to our humble abode! Calvyn and I just moved in last week so We've been extremely busy unpacking and such. You guys get to be the first to take a sneek peak into our new home. We haven't fully furnished the place yet, but will be once our bank accounts starts to get fat again. I'm loving everything about it so far, I mean who doesn't love a gastown 1911 Heritage conversion loft with 11 foot ceilings, polished concrete floors, exposed brick wall, integrated appliances, and a european kitchen/bathroom with exposed concrete beams?
PS. I'd love to hear some of your design ideas. What do you think I could do with the place next? A coffee table would be practical. Any suggestions?
PPS. Have you entered my giveaway for a brand new Hana Elite 1" Flat Iron? The deadline is the 30th! Enter while you can! It's free :)