I'd just like to start off thanking all my readers for their constant support and loyalty in the past few months I've had my blog. SO, you know what that means? One of you lucky
BITCHES
gets a brand new
Hana Elite 1" Flat Iron with Ceramic Technology
courtesy of
Misikko
! They offer a wide variety of professional hair products and thermal equipment such as flat irons, curling irons, and blow dryers! This isn't your generic flat iron, it retails over $350 in most salons and it includes a 2 year warranty, adjustable heat from 140-450F, Iron mat, Pouch, and Hana Shine Shield Thermal Protectant.
Being a Hair Stylist in training, I understand a quality flat iron with Ceramic technology is essential to maintain my platinum blonde locks. I suggest using the thermal protectant before using any heat related styling devices to maintain shine, lustre, and protect the hair from any heat related damage. I mean, do you really think I wake up in the morning with a perfectly quaffed man bouffant, gorgeous curly locks, or sleek straight hair? Ha! I don't think so. Which is why It's important for you to invest in good products to maintain the health of your hair, great equipment (ie. flat irons, blow dryers) to give you the style you desire, and most importantly using the equipment and products properly. So from
The Haute Bitch
to you, here's your chance to win this FABULOUS prize!
The winner will be chosen randomly out of a hat. Seriously.
Yes, this contest is open to international readers. However, the voltage is different in North America so I don't think the flat iron would be of use to you!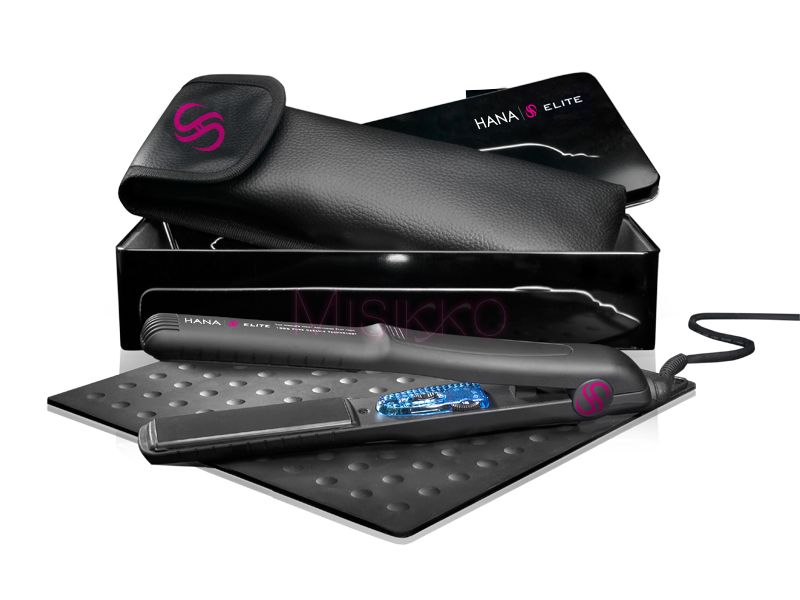 To Qualify You Must:
Be a follower of The Haute Bitch on Google Follower, Twitter, and/or Bloglovin'.
Be a follower of Misikko on Twitter.
Write your Name, City and Province/State you live in, and why you should win in the comment section of this post.
PS. Don't even TRY to cheat. I'll find out and beat yo ass. May the best BITCH win!