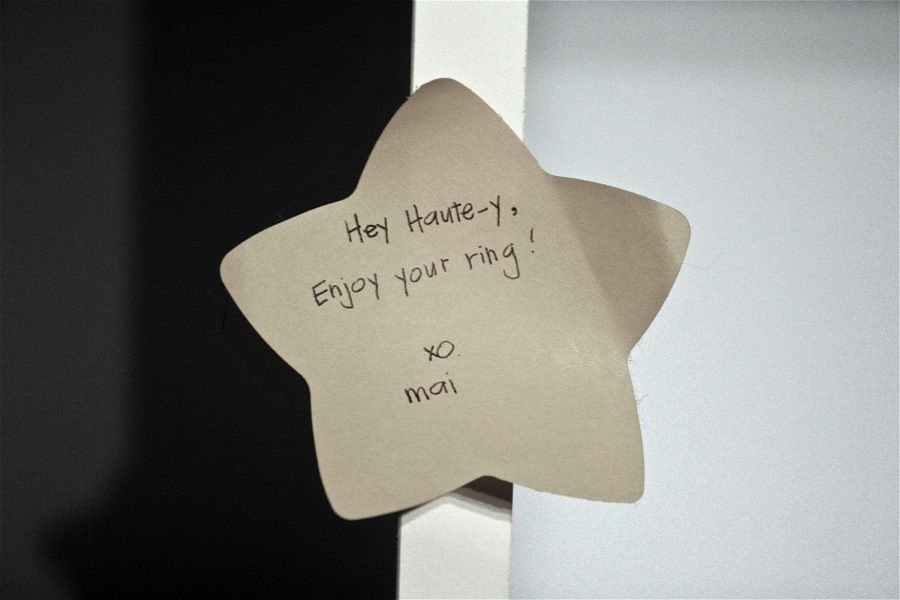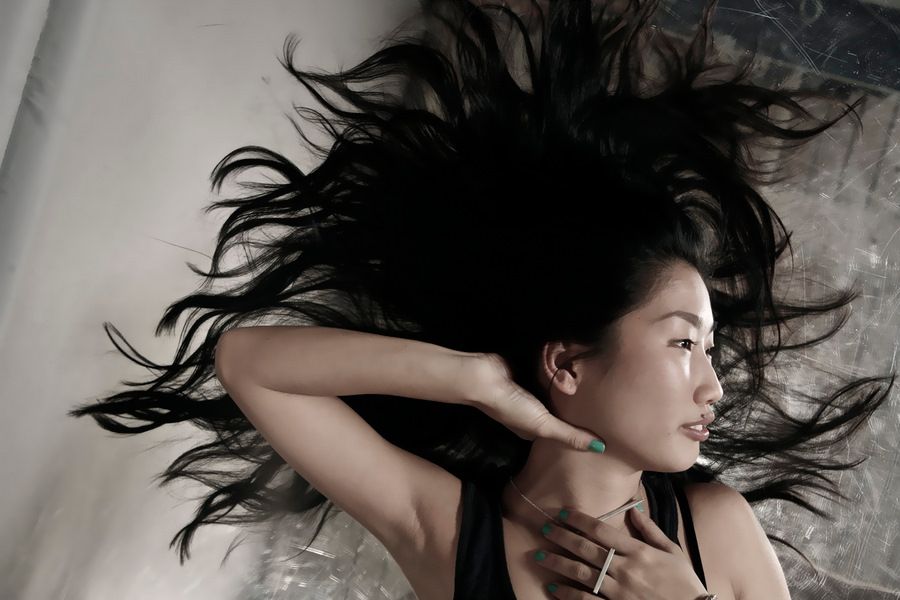 Sorry I've been
THE
SLOW BITCH
with making new posts, I'm in the midst of becoming a home owner within the next 3 weeks! Anyhow, meet
Mai
, a New York based jewelry designer/blogger/Haute Bitch. Her line is called
I AM JEWELRY
and the designs are modern and minimal. She says, "the jewelry is worn by you and not the jewelry overpowering the wearer." She uses top notch materials; sterling silver, gold, and gold filled. Which is hard to find these days - I think we've all had countless rings and necklaces that turned our skin green. not HAUTE. I'm so thankful that Mai styled me in her two-fingered sterling silver ring and I've already had more compliments than paris hilton's va jay jay. Loves it. Check out her
blog
HERE
and her
Etsy
store
HERE
.
Q&A With Mai
What inspires you to make/design jewelry?
I get inspiration from books and the people of New York. I'll be on the subway and I'll see something that intrigues me and I sketch it, and then I start developing from it. Architecture and buildings. I make things that I would wear, this makes it easier for me because I love each design I create.
How would you describe your jewelry line?
My jewelry line is unisex, simple, and unique. The jewelry is worn by you, and not the jewelry over powering the wear.
Most embarassing moment:
My most embarrassing moment has to be when I was at the beach back at home (I'm originally from Honolulu, Hawaii). It was a family oriented beach and I believe it must have been like a Sunday = family day. My boyfriend (currently my ex) and I were lying right next to the life guard stand. I was lying on my stomach and I undid the back of my bikini because I hate tan lines. I fell deep asleep and I woke up because I was sweating so much and I wanted to turn over. So I turn over and I lie there for at least 2-3 minutes and realized that I WAS COMPLETELY TOPLESS. I woke up, looked around and saw the super hot lifeguard laughing at me and the families around me tried not to make eye contact with me. I quickly woke up my boyfriend and he laughed so hard everyone started looking even MORE..and then we left.
What is your jewelry made of?
My line is mainly sterling silver, gold, or gold filled. Basically nickel-free. My mom has always had very sensitive skin, and I want to cater to those people. It is also much better quality jewelry and I like to promote quality over quantity. hah.
If you weren't living in NY, where would you be?
Recently I visited my friend in Seattle, and it was a good combination of Hawaii and New York. It was laid back, but still city-like. I would love to live there for a bit some day, not permanently.
Dream job?
My dream job would be to own a huge international jewelry line.
What do you think of my new ring? Want one? Click
HERE.
Photo Credit of Mai: Mike Spears