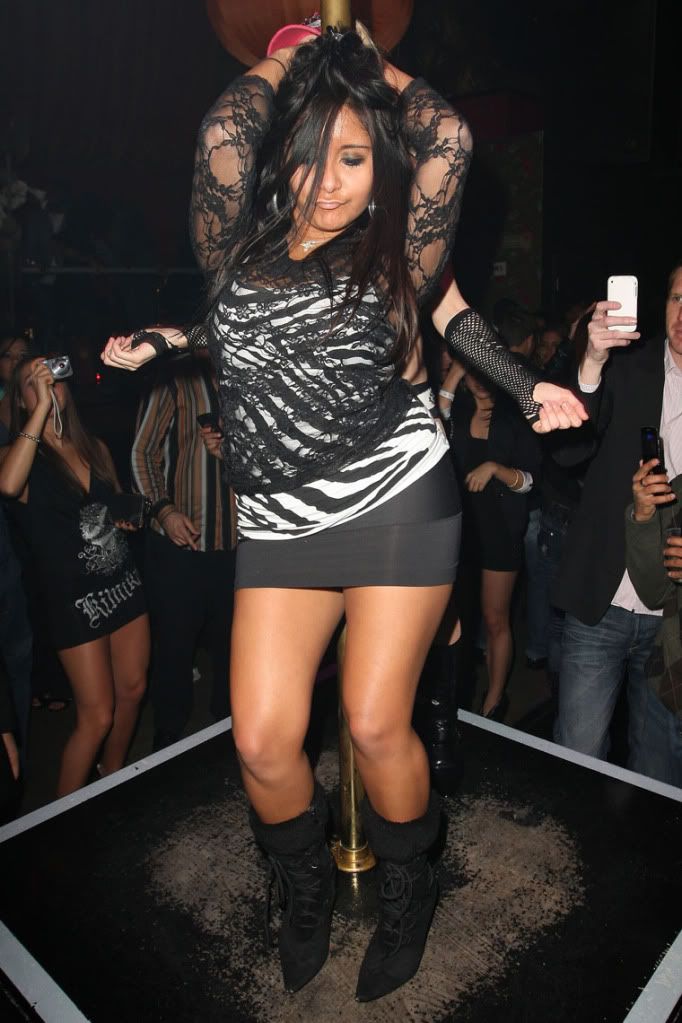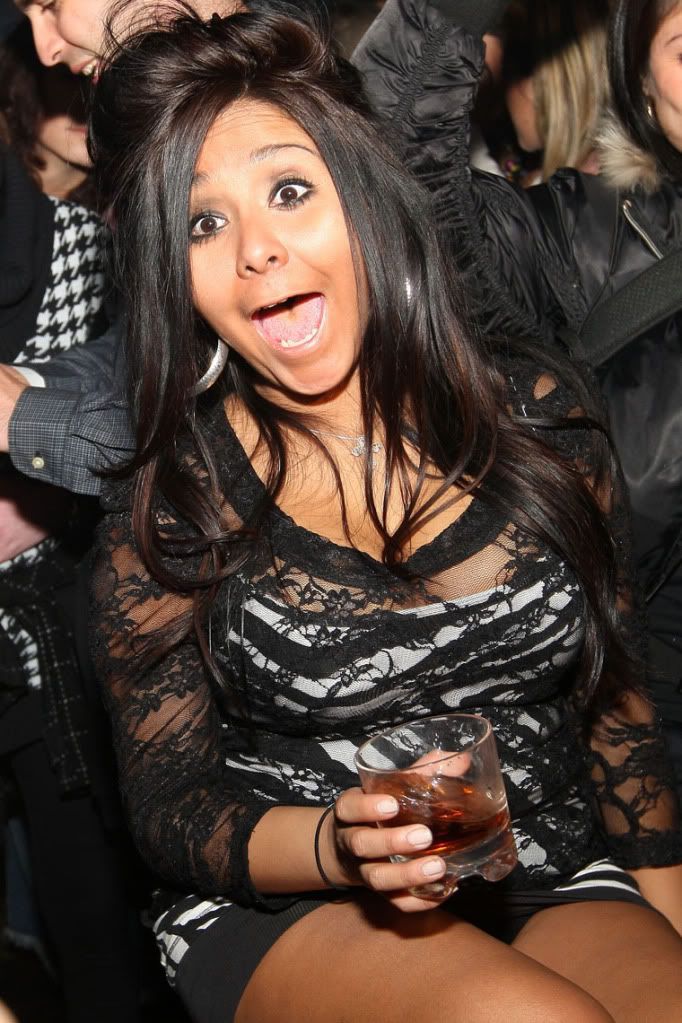 Giselle, Kate, and Naomi better watch out because there's a new bitch in town. If you're looking to spruce up your look I'd suggest using
Snookie
from MTV's
Jersey Shore
as an answer. First off, she created the hair poof, she's got an
amazing
tan
fluorescent orange glow, and she knows how to show off her
mad skills
on the poll. What more could you ask for, really? OK, seriously... I'm still not quite sure what this
thing
is or what she's wearing but I kind of have a soft spot for her somewhere near Lindsay Lohan.
PS. These super classy shots were taken last weekend at Opium Club in Miami where she was reported to have been paid $10,000 to attend.

I think i'm in love with this 4'9 cellulite covered BITCH. Don't lie, I know you are too.