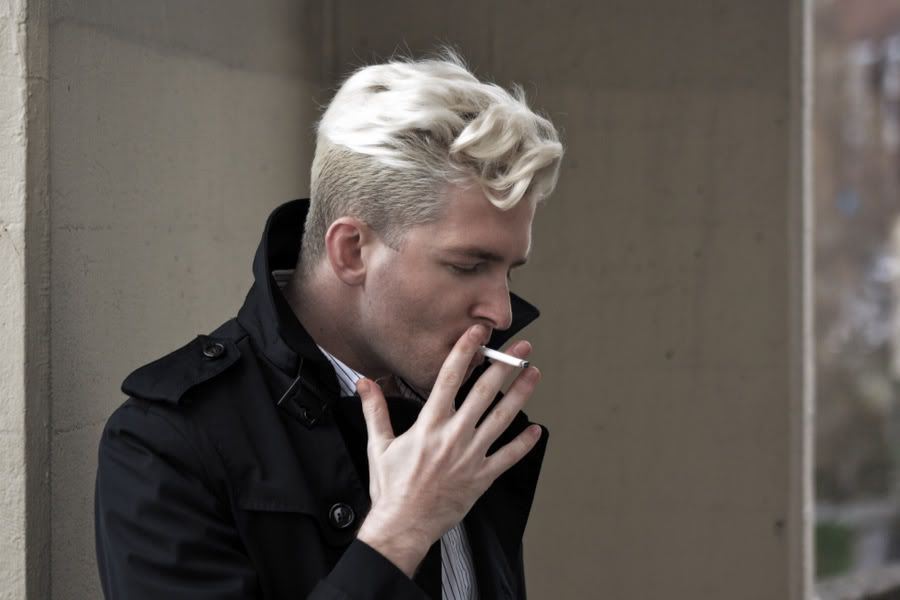 What I'm Wearing
Jacket: H&M, Shirt: Club Monaco, Jeans: Levis, Belt: Club Monaco, Socks: Happy Socks, Shoes: Zara, Bag: Gucci
I have some advice for the boys and this can apply to bitches too. If you're strapped for cash, invest in classic pieces for your wardrobe. Stick with a monochromatic colour scheme and try to keep pattern minimal. Accessories are a great and inexpensive way to add a personal touch to an otherwise plain outfit. In this case, I added a punch with my polka-dot socks! If you're wanting to splurge on a few designer pieces, I recommend sticking with leather goods/accessories (bags, shoes, watches, wallets etc) and go with classics rather than trends. I mean there's nothing worse than splurging on a designer piece and having it go out of style next season, right? I went with my classic Gucci Duffel, it's timeless and can be used from season to season.
THE HAUTE BITCH KNOWS BEST, BITCHES!
PS. Like this look? Hype me
HERE.