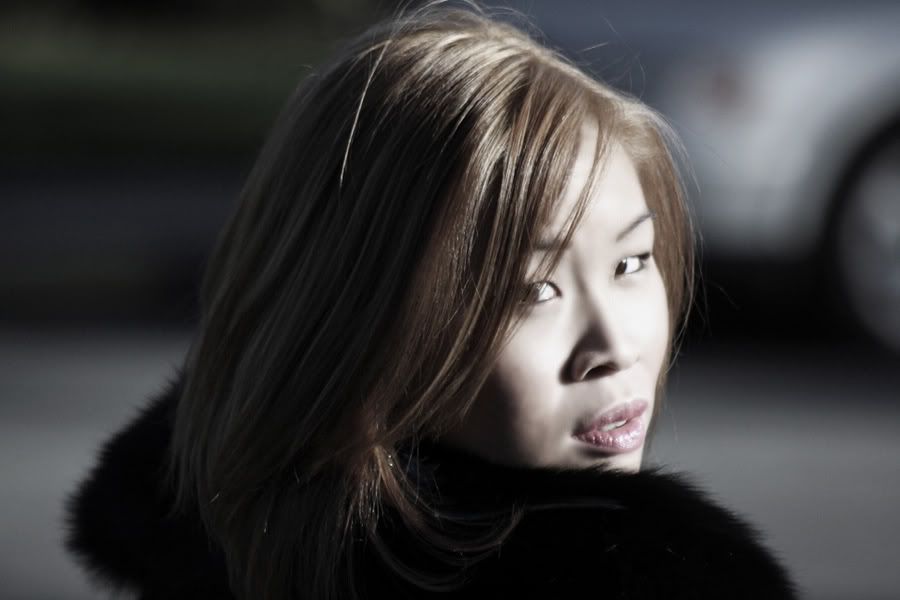 What She's Wearing
Rubber Shoes: Vivienne Westwood & Melissa, Fur Collared Jacket: Bedo, Leather Skirt: Vintage, Blouse: Quail, Necklace: Handmade
My blog was starting to look KKK worthy with my all blonde, blue eyed cast of Haute Bitches. Meet Rachel, my first ethnic Haute Bitch of the Month. She can be spotted in beautiful Victoria, British Columbia strutting her stuff in yellow heels made entirely of rubber. Yes, you heard me right! They're basically Barbie shoes for real people. Now all she needs is the pink mansion, metrosexual ken and she's set.
Q&A With Rachel
What trend are you SO over?
What are you wearing the most right now?
I've been doing a lot of online shopping at Nasty Gal recently.
What do you always toss in your bag before leaving home?
I always have to have lipstick in my bag! ALWAYS.
Girls should stop wearing...:
Tops that show too much cleavage and their midriffs. Circa B-Spears - Baby One More Time.
Style Icons:
Nobody in particular. If I see something I like and it suits my body and my personality I'll buy it. I'm an impulse shopper.